Welcome to Scarlet and Game, the Ohio State Buckeyes news and opinions site brought to you by the FanSided Network. Scarlet and Game is dedicated to providing top-notch Buckeyes news, views, and original content. This site also serves as a community for like-minded fans to come together to catch up on the latest news and to discuss their passion.
Meet the Team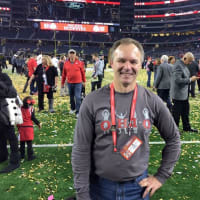 Lifelong Buckeye fan. TV news photographer for 27 1/2 years. Covered the Buckeyes in the Rose, Sugar, Outback and Fiesta bowls, and two national championship wins. Love those Blue Jackets as well. Former goalie dad. Member of Football Writers Association of America.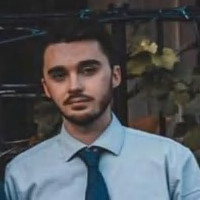 Cincinnati born, Cincinnati raised, I'll root for Ohio State for the rest of my days. FWAA member.
I am a college student who is aspiring to become a sports writer/journalist. I currently write for Lake Show Life, Dawg Pound Daily, Scarlet and Game, and King James Gospel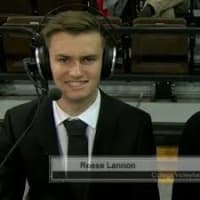 Just a regular college student.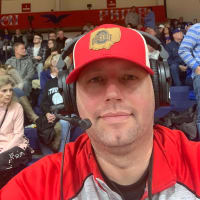 Jay spent his high school career at Canton McKinley in Canton, Ohio right next door to the Pro Football Hall of Fame. He took his Baseball talents to Otterbein University in Westerville, Ohio where he played for the baseball team and studied Sports Journalism. After 2 years Jay left to bounce around semi-pro baseball for 4-5 years. He returned close to home in 2008 after living outside of Nashville. Jay loves the Ohio State Buckeyes through and through! He gives us a player's perspective on a lot of things. Jay is also a Play-by-Play & Color Analyst for a local radio station in the football rich Stark County area. He would like to thank all the people who support and follow him.
Steve is a Cincinnati native and a graduate of The Ohio State University. He currently works for PepsiCo as a Sales Leader. Aside from Pepsi, he is a contributor for Sports Agent Blog as well. Steve has great past experience working for companies and events such as Sports 1 Marketing, Steinberg Sports & Entertainment, FC Cincinnati, the Western & Southern Open and The Memorial Tournament. Go Bucks!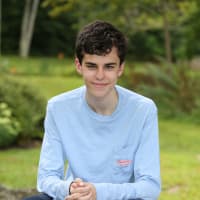 Zack Hochberg is a Contributor for FanSided's Scarlet and Game. Zack is from Sudbury, Massachusetts and is currently studying Journalism at Quinnipiac University. Zack has been covering Ohio State sports for Fansided for one year with a focus on Basketball.
I graduated from Eastern Michigan with a Media Studies & Journalism degree. I have 5+ years of freelance experience.
Write for Us
We aren't called FanSided for nothing. Our network of sports, entertainment and lifestyle sites are powered by fans that want to cover their passions! Whether you are just looking to get your start in online media or you want to contribute to your favorite site as a hobby, FanSided wants to hear from you.
Whatever your goal, FanSided can help your voice be heard. If you are interested in writing for any of our sites, please be sure to check out our openings page and submit a proposal.
About FanSided
The idea of FanSided was born in 2007, when two brothers felt that their favorite team, the Kansas City Chiefs, was being under-covered by the mainstream media. Taking matters into their own hands, they launched Arrowhead Addict, a move that would spawn the creation of FanSided in 2009, a network of over 300+ fan-powered unique sports, entertainment and lifestyle sites dedicated to team-specific, sport-specific, genre-specific, and fanbase-specific coverage.
From sports, movies and TV to lifestyle and tech, FanSided has you covered.
Advertise/Contact Us
Let's stay in touch. If you'd like to advertise with us, partner with us or have feedback, please fill out our contact form.
Email us: scarletandgame@fansided.com
Write us: Sportority Inc., 462 7th Avenue, Floor 4, New York, NY 10018
Legal Disclaimer