Welcome to Scarlet and Game, the Ohio State Buckeyes news and opinions site brought to you by the FanSided Network. Scarlet and Game is dedicated to providing top-notch Buckeyes news, views, and original content. This site also serves as a community for like-minded fans to come together to catch up on the latest news and to discuss their passion.
Meet the Team
Ryan is an Indianapolis area native and a life-long Colts fan. He is a graduate from The Ohio State University and is a very passionate sports fan.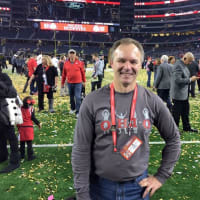 Lifelong Buckeye fan. TV news photographer for 27 1/2 years. Covered the Buckeyes in the Rose, Sugar, Outback and Fiesta bowls, and two national championship wins. Love those Blue Jackets as well. Former goalie dad. Member of Football Writers Association of America.
Frank is a small business owner who currently lives in Cleveland, Ohio. He is a 2009 graduate of Kent State University with a BA in Organizational Communication Studies.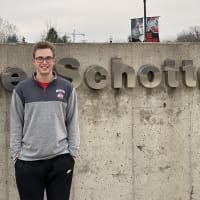 I am an avid basketball fan and a diehard Ohio State fan. Host of "Beyond the Arc" Podcast, Twitter Handle: @BeyondtheArc05. "Hard work beats talent when talent doesn't work hard".
A graduate from BYU's school of communications, Nate is the E-Commerce Coordinator at Fansided. He likes colorful jerseys, mascots and pull-up fast break 3-pointers.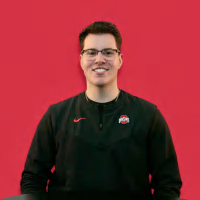 Blake Biscardi is a Contributor to FanSided's Scarlet and Game. He is a native of Pickerington, Ohio, and currently a Graduate Student at Temple University in Philadelphia. Blake has been covering Ohio State since 2016, specializing in football. He and his works are also regularly featured on other national media outlets such as Bleacher Report and have been in the USA Today.
Alex is a graduate of The Ohio State University with a Masters in Human Resource Management. He has been cheering on the Buckeyes his entire life. He earned a Bachelors degree in English from Brigham Young University-Idaho.
Write for Us
We aren't called FanSided for nothing. Our network of sports, entertainment and lifestyle sites are powered by fans that want to cover their passions! Whether you are just looking to get your start in online media or you want to contribute to your favorite site as a hobby, FanSided wants to hear from you.
Whatever your goal, FanSided can help your voice be heard. If you are interested in writing for any of our sites, please be sure to check out our openings page and submit a proposal.
About FanSided
The idea of FanSided was born in 2007, when two brothers felt that their favorite team, the Kansas City Chiefs, was being under-covered by the mainstream media. Taking matters into their own hands, they launched Arrowhead Addict, a move that would spawn the creation of FanSided in 2009, a network of over 300+ fan-powered unique sports, entertainment and lifestyle sites dedicated to team-specific, sport-specific, genre-specific, and fanbase-specific coverage.
From sports, movies and TV to lifestyle and tech, FanSided has you covered.
Advertise/Contact Us
Let's stay in touch. If you'd like to advertise with us, partner with us or have feedback, please fill out our contact form.
Email us: scarletandgame@fansided.com
Write us: Pro Sportority (Israel) Ltd. d/b/a Minute Media, 8 Yitzhak Sadeh St., Acro Tower, Tel Aviv–Jaffa 6777508, Israel
Legal Disclaimer